RAMP TO RAMP MOTORCYCLE JUMPING AND FREESTYLE MOTOCROSS FMX SITE
Welcome to johnnyairtime.com, the official website of the Air Time Association and Johnny Airtime!
New Ryan Capes and Trigger Gumm World Record Assault Tribute Pages!
Check out the new Schedule of Events for all motorcycle jumps!
THE AIR TIMES MESSAGE BOARD ALL MOTORCYCLE JUMPING WORLD RECORD HOLDERS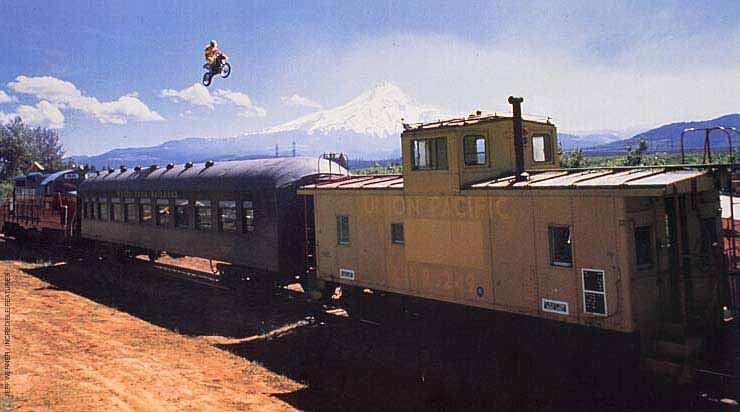 Johnny Airtime jumping the Mount Hood Railroad train coming head on. The train destroyed the 16 foot high launch ramp 1/2 a second after he left the top of the ramp. Johnny jumped the train on FOX's Live! The World's Greatest Stunts. Photo: Jeff Werner, Incredible Features
For more pictures of Johnny Airtime, click here.
For the first time in history, real jumpers can get what they need! If you are a motorcycle jumper, you have been thirsting for ramp to ramp jumping knowledge, proper motorcycle jumping measurement standards, advice, jumping products, ramp designs and more!
You have come to the oasis in ramp to ramp jumping.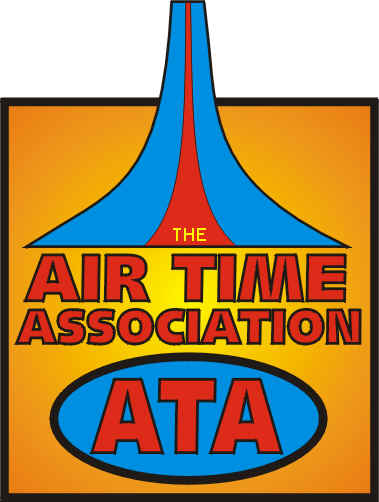 ATA licensed ramp to ramp jumpers and their crew members will have access to the following:
| | |
| --- | --- |
| | Ramps of any shape and size, including ramp to ramp, freestyle, distance record, quarter pipe, ski jump, you name it |
| | Ramp to ramp jumping instruction taught by J.A. to qualified jumpers |
| | Crew chief instruction for crew chiefs |
| | Ramp design and fabrication instruction for ramp designers and ramp fabricators |
| | Motorcycle jumping parts for ramp to ramp jumping |
| | Jumping tools and accessories such as 300' tape measures, weather stations, digital windspeed indicators, analog or digital angle finders |
| | Books on many ramp to ramp jumping topics, such as jumping technique, ramp construction and more, written by Johnny Airtime |
| | Official certificates of ATA measurement of record jump attempts |
Click on the buttons in the column on the left and have fun!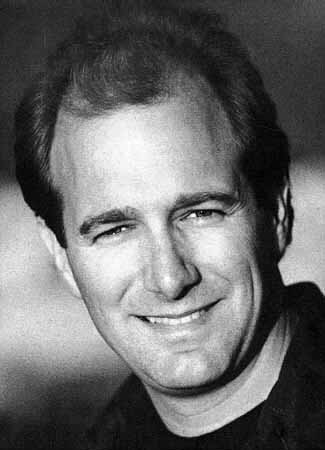 Johnny Airtime. Photo: Charles Ellenberger.