JASON RENNIE: RAMP TO RAMP DISTANCE WORLD RECORD HOLDER

Jason Rennie breaks another ATA record in excellent form, jumping 21 trucks. Photo courtesy of Jason Rennie.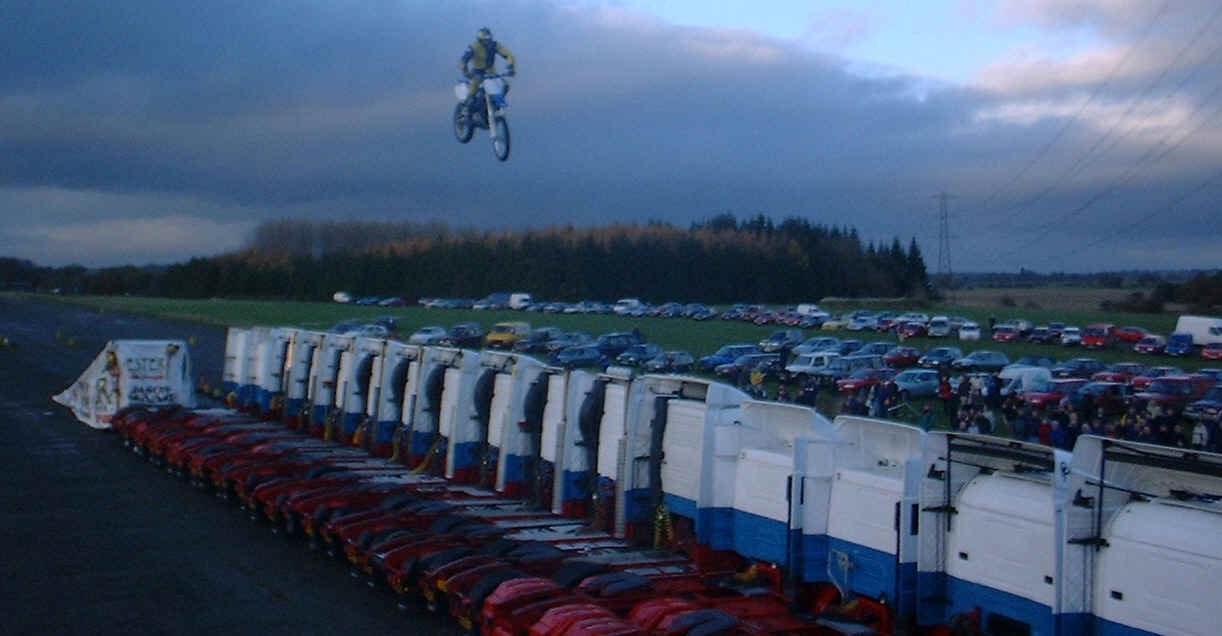 Jason Rennie jumps 17 trucks. Notice his motocross skills coming through with his ability to keep the front end down. This is good technique to prepare for large distances, since the rider will have to compensate for the tremendous wind resistance and the tendency, at high speed, for the wind resistance to make the rider loop out. He still has plenty of distance left in him. Photo courtesy of Jason Rennie.